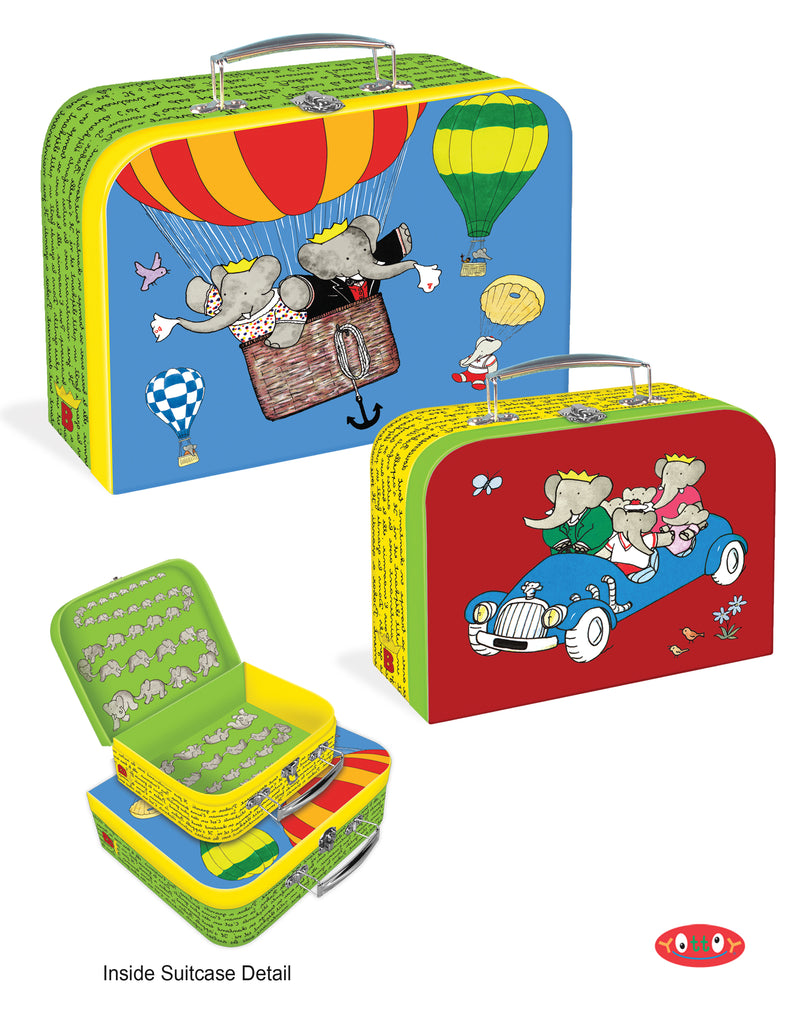 Babar Suitcases (Set of Two)
$30.00
Babar-sized adventures await! These suitcases, designed for light storage and decorative display, are great to carry Babar and Celeste Bean-Filled Soft Toys, or for displaying the treasures from your travels. Made of durable paperboard, both the large and small suitcases are covered inside and out with the colorful vintage art and end-papers of Babar's books, and have silver colored metal handles and latch closures. Perfect to use as gift packaging!
Small suitcase measures 7.75" x 6.5" x 2.75"
Large suitcase measures 10.75" x 9" x 3.5"